Compression / Rocker Column Load Cells
Thames Side offers compression load cell (also known as canister or rocker column load cell) - available in analogue (analog) or digital format. These are ideal when high accuracy is required in truck scale (or weighbridge), railway scales, tank and silo weighing applications.
The model T34 has been used extensively in truck scales all over the world, even in extremes of temperature, thanks to its stainless steel construction, fully welded and hermetically sealed to IP68/IP69K, as well as its approvals to OIML C4 (4000 divisions) and NTEP Class IIIL up to 60 000kg capacity. ATEX hazardous area approval is an optional extra, with certification for use in gas zone 2 and dust zones 20, 21, 22 without safety barriers. Dedicated, purpose-designed mounting accessories for truck scale / weighbridge / train scale / silo and tank applications are available.
Where digital load cell is required, we can offer the digital model T34D for use in weighbridges/truck scales or even silo, vessel or tank weighing applications. These digital options allow for faster setup and commissioning of the weighing system, with individual diagnostics on all load cells. Therefore the time to replace of a load cell and the associated downtime of the system is minimised.
To create a complete weighing system, Thames Side offers a class leading range of mounting accessories, an extensive range of junction box options (including those with integral lightning protection) and high precision measuring electronics. All of this ensures optimum performance is achieved in all weighing applications.
Contact Us or Find our Local Partner nearest you for more information and a fast quotation.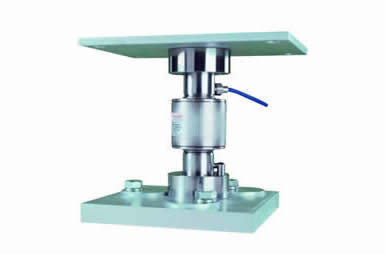 T34 Rocker Column (10,000kg - 1,000,000kg)
Stainless steel load cell, for weighbridges/truck scales and silo weighing
Fully welded and hermetically sealed to IP68/IP69K
OIML C4 and NTEP approval to 60,000kg
Durable polyurethane cable
Calibrated in mV/V/Ohm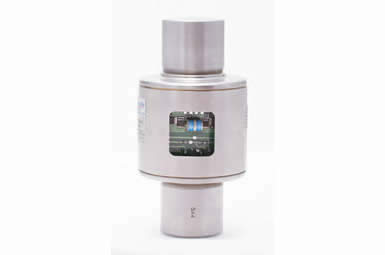 T34D DIGITAL Rocker Column (15,000kg - 60,000kg)
Stainless steel digital load cell, for weighbridges/truck scales and silo weighing
Fully welded and hermetically sealed to IP68/IP69K
OIML C4 approval
Durable polyurethane cable
Fast system setup and advanced diagnostics
OPEN PROTOCOL
Further information
Contact Thames Side now to discuss your requirements for compression/rocker column load cells in any application. We have the experience and applications knowledge to provide expert guidance on the optimum solution for you.