Products for Hazardous Areas
Equipment and products operating in hazardous areas are required to meet stringent criteria. They must be 'protected' to avoid the possibility that they could become a source of ignition. Weighing systems are often an integral part of a process within the hazardous area and therefore must have suitable protection.
Thames Side Sensors, as a manufacturer and supplier of weighing equipment, complies with the ATEX equipment directive 2014/34/EU. We are a market leader in the design and manufacture of load cells for weighing in hazardous areas, having developed a range of load cells, junction boxes and weight indicators/electronics specifically designed for such demanding applications, for example chemical weighing.
This video presents a summary of our ATEX approved equipment:
All our ATEX approved load cells have certification to

Ex ia IIC

T6 for all gas zones 0, 1, 2 and all dust zones 20, 21, 22

.

Several models have certification to Ex ta IIIC, allowing use in all dust zones 20, 21 and 22 without safety barriers.
Others have certification to Ex nA T6, allowing use in gas zone 2 without safety barriers
Models T95, MasterMount and VC3500 have dual ATEX and IECEx certification to Ex ia IIC T6 Ga, Ex ia IIIC T70°C Da, allowing them to be used by OEMs and system integrators to supply systems with load cells having dual certification.
Load cells form only part of a weighing system. If located in a hazardous area, the junction box and weight indicator / transmitter will also require ATEX certification. However, if the junction box and/or indicator are located in a safe area, there is no need for them to be ATEX certified - only the load cells will need this. Depending on the ATEX/IECEx certification of the load cells, safety barriers may or may not be required.
Thames Side can supply high quality junction boxes for use in ATEX zones 0, 1, 2, 20, 21, 22 and trusted, reliable weight indicators for use in ATEX zones 1, 2, 21 and 22.
Product Summary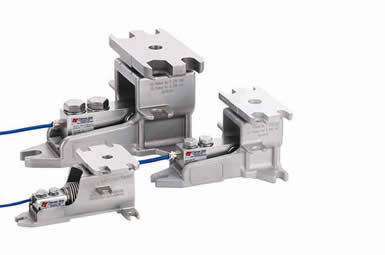 Weighing Assemblies
ATEX and IECEx approved load cells combined with standard mounting accessories
10 models
OIML approvals available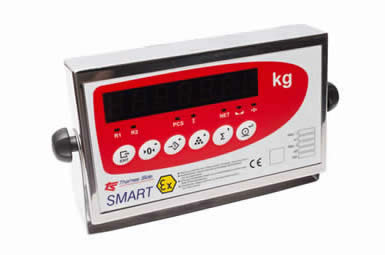 Instrumentation / Electronics
Junction Boxes with ATEX and IECEx approval
Weight indicators with ATEX approval
OIML R76, EN 45501 (NAWI), CE approvals
Further information
Contact Thames Side now to discuss your requirements for load cells and instrumentation/electronics to be used in hazardous areas. We have significant experience and applications knowledge and we can provide expert guidance on the optimum solution for you.