Single Point (Platform) Load Cells
Thames Side's range of single point (platform) load cells has amongst the highest specifications in the market for process weighing applications.
They are designed specifically for high accuracy applications in filling and dosing systems, platform scales, check-weighers and bagging machinery, amongst others.
Each model is designed and individually calibrated to be insensitive to off-centre loads.
For use in harsh environments, our Model T12 stainless steel single point is fully welded and hermetically sealed to provide total environmental protection.
For less severe environments, our T11 and T12A nickel plated steel load cells are constructed with a humidity-resistant silicone potting compound.
For use in dynamic applications such as high speed checkweighing, our fluid damped T16 model has a grade 316 stainless steel housing and an integrated bi-directional stop for protection against overloads.
ATEX: the T12 has optional ATEX approval for use in hazardous areas. For use in dust zones 20, 21 and 22 there is no need for safety barriers.
Most of our single point (platform) load cells carry certified C3 and C4 weights and measures approval according to OIML R60. We can supply technical drawings and 3D CAD files (e.g. in STEP format) to engineers who are specifying load cells for new equipment.

All of our load cells manufactured since July 2014 are RoHS 2 compliant.
Complementing our single point load cells is a broad range of precision measuring electronics to provide an optimum weighing solution in a diverse range of applications.
We hold an extensive stock of standard products at our warehouse in the United Kingdom and our Global Network of carefully selected Partners also carries stock, so that products can be shipped immediately on request.
Contact Us or Find our Local Partner nearest you for more information and a fast quotation.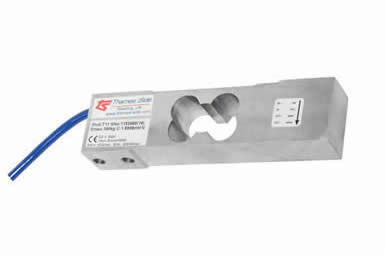 T11 (15kg - 150kg)
Nickel plated alloy steel
OIML C3 approval up to 75kg capacity
Protected to IP66
Durable polyurethane cable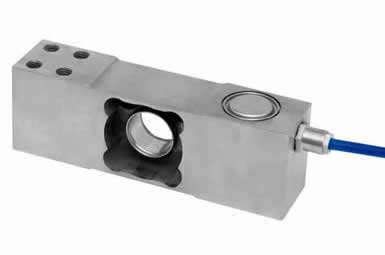 T12 (15kg - 400kg)
Stainless steel
OIML C3 approval
Fully welded and hermetically sealed
Protected to both IP68 and IP69K
Optional ATEX approval
Durable polyurethane cable
2 body sizes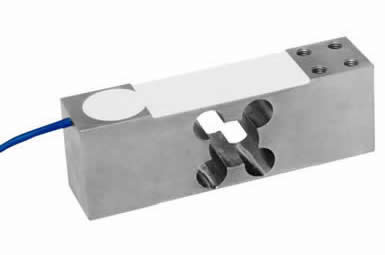 T12A (50kg - 400kg)
Nickel plated alloy steel
OIML C4 approval
Protected to IP66
Durable polyurethane cable
2 body sizes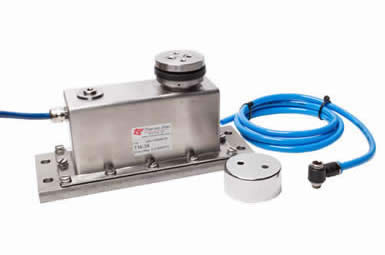 T16 Fluid Damped (5kg - 35kg)
High accuracy and fast settling time with off-centre dynamic loads - ideal for checkweighing
Bi-directional overload protection
OIML C4 approval
316 stainless steel housing
Protected to IP68
Durable 6-wire polyurethane cable
Further information
Contact Thames Side now to discuss your requirements for single point (platform) load cells in any application. We have the experience and applications knowledge to provide expert guidance on the optimum solution for you.