Load Cells for High Temperature Use
Thames Side has significant experience in the design and manufacture of load cells for use at high temperatures (up to +150 °C continuous use).
For general process weighing applications, we are able to offer stainless steel load cells from our standard range in high temperature versions, with a heat resistant PTFE sheathed cable for long term durability. These models are: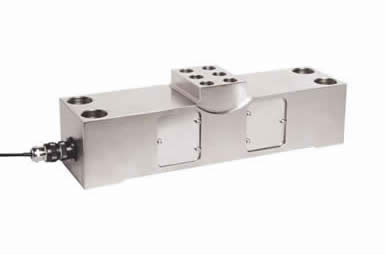 T38 High Temperature (40,000kg - 200,000kg)
Nickel plated alloy steel double shear beam
IP67 protection
Wide compensated temperature range
Superior repeatability and long-term stability
PTFE cable, 15 metres long
Additionally, we have an ideal load cell for high temperature environments within the metals industry, for example steel plants and foundries - in applications such as ladle turret and ladle ferry scales, scrap buckets, roller tables, tundish cars and silo/hopper weighing systems. The Model T38 load cell has excellent accuracy and long-term stability. Installation is fast and simple. It was designed for minimum maintenance in order to be a "fit-and-forget" solution.

All of our load cells manufactured since July 2014 are RoHS 2 compliant.
To create a complete weighing system, Thames Side offers a class leading range of weighing assemblies, an extensive range of junction box options (including those with integral lightning protection) and high precision measuring electronics. All of this ensures optimum performance is achieved in all weighing applications.
Further information
Contact Thames Side now or Find our Local Partner nearest you to discuss your requirements for high temperature load cells in any application. We have the experience and applications knowledge to provide expert guidance on the optimum solution for you.