Instrumentation/Electronics with Hazardous Area Approval
Load cells and weighing assemblies form only part of a weighing system. If located in a hazardous area, the junction box and weight indicator / transmitter will also require ATEX certification. However, if the junction box and/or indicator are located in a safe area, there would be no need for them to be ATEX/IECEx certified ­- only the load cells will need to be. Depending on the ATEX/IECEx certification of the load cells, safety barriers may (or may not) be required.
Thames Side can supply high quality junction boxes for use in ATEX zones 0, 1, 2, 20, 21, 22
We offer trusted, reliable and rugged IP65 weight indicators for use in ATEX zones 2, 21 and 22. For ATEX Zone 1, we can supply indicators on request - please Contact Us for more information.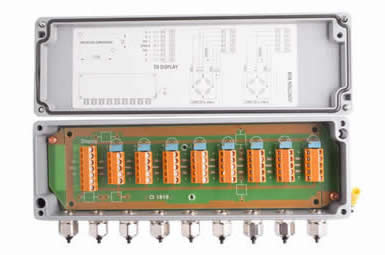 ATEX Approved Junction Boxes
5 year warranty
4-cell or 8-cell versions
Trimming potentiometers as standard
Aluminium construction
Approved for all zones (0, 1, 2, 20, 21, 22)
IP66 protection
Stainless steel versions available on request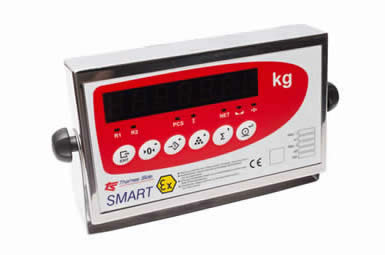 Smart ATEX Weight Indicator
Stainless steel construction, IP65
For gas zone 2 and dust zones 21, 22
EN 45501 approval
Bright LED display
3 variants with different options
Rugged and reliable
Further information
Contact Thames Side now to discuss your requirements for instrumentation in hazardous areas. We have the experience and applications knowledge to provide expert guidance on the optimum solution for you.