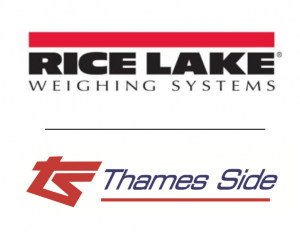 Our parent company Técnicas De Electrónica Y Automatismos, S.A (located in Barcelona, Spain) has been acquired by Rice Lake Weighing Systems (USA).
More information can be found in the statement below from Mark Johnson, Jr. (President, Rice Lake Weighing Systems):
I am pleased to announce Rice Lake Weighing Systems' acquisition of Utilcell, a global manufacturer of load cells and weighing instrumentation, headquartered in Barcelona, Spain. Founded in 1980, Utilcell manufactures and markets under the Utilcell and Thames Side brand names with other several locations as in the United Kingdom, Ireland, Morocco and India.
Thames Side will continue to operate from these locations and existing management will remain throughout the transition. Customers can continue to direct communications to existing contacts in the Utilcell organization. Jean-Pierre Gale will continue his Managing Director responsibilities. Steve Parkman will become President of Utilcell in addition to remaining COO of Rice Lake Weighing Systems.
This acquisition strengthens Rice Lake's global presence in the weighing industry and enhances our mission to provide world-class solutions for all types of weighing and measurement applications. We are proud to welcome Utilcell and Thames Side into the Rice Lake family of companies and are committed to grow and provide opportunities for employees worldwide. The Sabaté family has built an incredible organization and we look forward to working with them as we combine the strengths of our companies to better serve customers around the globe.
Thank you,
Mark Johnson, Jr.
President, Rice Lake Weighing Systems