Load Pins
Strain gauged load pins can easily replace an existing clevis, pivot pin or solid shafts in machinery or equipment to measure the load at that point.
They are used in many diverse applications including cranes, winches, agricultural equipment (such as tractors), fishing, marine, offshore, subsea, aerospace, process industries, mining, hoisting gear, elevators and floor conveyors, cable laying machinery and many others. The load information provided by the pin can be used for process control, weight/force measurement, overload protection and safety related aspects.
All Thames Side Sensors load pins are custom manufactured to your requirements, from special grades of stainless steel that are hardened to produce the best compromise between metrological and strength requirements.
Click on the image below for more information...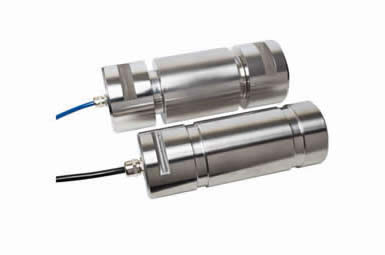 Customised Load Pins
Stainless steel construction
Capacities up to 1000 tonnes
IP66 or IP68 protection
Ambient or high temperature versions available
Polyurethane or PTFE cable
Optional material certificate available
Integrated amplifier, dual output, ATEX options
Instrumentation / Electronics
To create a complete load monitoring system, Thames Side also offers an extensive range of high precision measuring electronics that ensures excellent performance is achieved in all applications.
Contact Us or Find our Local Partner nearest you for more information and a Fast Quotation.