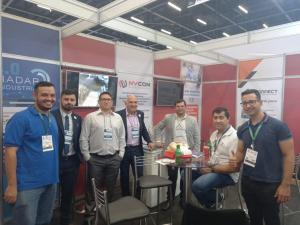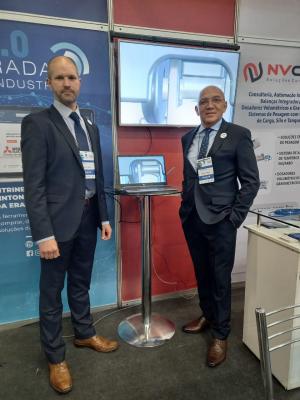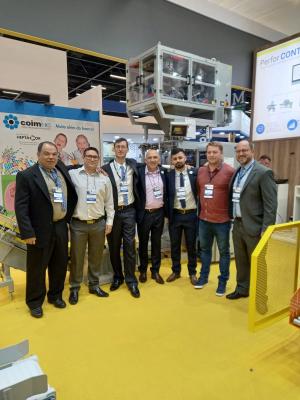 We were presenting our high quality products and capabilities together with our agent Mr. Nilton Feitosa at the booth of our media partner "Revista Pack".
Mr. Nilton Feitosa, of NVcon Serviços Técnicos, has decades of experience within industrial weighing and the process industries, which was gained from a variety of positions of responsibility in large multinational corporations. He is very well known and respected in the industrial circles within Brasil and his reputation has been earned from his unrelenting dedication to giving NVcon's clients the best possible service, putting them first and his genuine desire to find solutions to their problems.
NVcon Serviços Técnicos offers advice and technical assistance to customers in all segments of industry, both pre-sale and post-sale. They also sell our products at prices that are surprisingly low for the level of quality offered. A dedicated team of highly-trained technical specialists offers excellence in all aspects of customer service, system installation, calibration, start-up, training and testing. They will respond to your query the same day.
You can contact NVcon by phone, email, social media or via this page.
Our premium quality load cells, many of them manufactured from stainless steel and hermetically sealed to IP68 and IP69K, are becoming extremely popular in Brasil - with machine builders (OEM companies), system integrators, multi-national manufacturers and Engineering companies all showing a very keen interest in our innovative range of weighing solutions that reduce cost of ownership and save time at installation.
It is especially our unique mounting accessories for load cells that greatly reduce installation time, increase safety when working on-site and require no special tools for installation such as hydraulic jacks.
For the weighing of silos and tanks in industrial manufacturing facilities, many multinational organisations throughout Brasil have already installed our unique MasterMount and LeverMount solutions, with their clear benefits being greatly appreciated. Other organisations are very keen to invest in something different to the same old solutions in the market.
Our load cells and mounting accessories offer an excellent ratio of quality/price and we have electronics / instrumentation with high speed data acquisition, several connectivity options (such as Ethernet/IP), with the possibility to connect to the weight transmitter from a PC located near to the installation - even remote support and remote calibration assistance can be given via a connected Windows PC.
We look forward to next year!